I love making and giving a gift that has a sentimental nature to it, don't you? It's always fun to look at the face of the recipient as they are opening it.  With so many weddings in the past year, I thought it would be nice to start giving a special keepsake – a momento  of the occasion. These glass blocks create a sophisticated look, as well as a gift the person will treasure.
Take a look at the video below and tell me some other ways this idea could be utilized! It could win you a $25 gift certificate!  And if you would like to give someone a hint that you'd like a Cricut Machine, keep reading!
Here's a few more photos so you can see the details!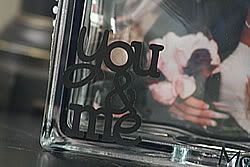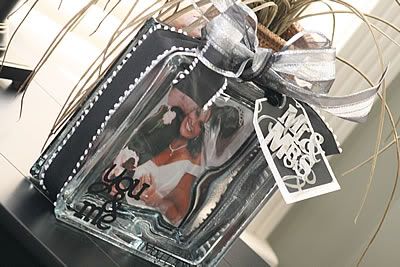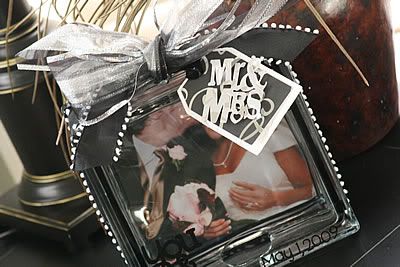 Thank you Cricut for sponsoring this post!
Here's the $25 Stocking Stuffer Question! We want to hear your ideas!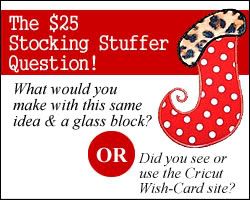 If you'd like to send someone a hint that you might enjoy a Cricut machine or accessories, click here.