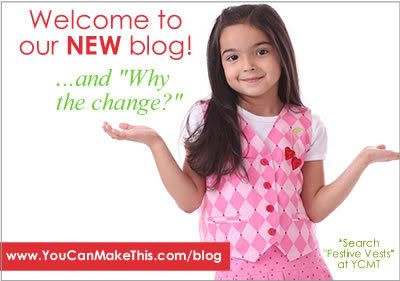 We welcome you to the YouCanMakeThis.com BLOG where you'll find everything showcased under one roof!  If you've been following us on our former blogs (http://www.ycmt.wordpress.com and http://www.SWAKembroidery.wordpress.com ) you'll know that we like to post tutorials, fun ideas, reviews, contests, challenges, and more.  
Well, you'll find all of that and more because now we're combining our blogs and minds into one central, easy-to-remember, place!  So whether you love to sew, quilt, cook, craft, embroider, or all of the above, we hope you'll visit and enjoy the YouCanMakeThis.com blog!  Our team of contributors will bring you  fun ideas, reviews, projects, and behind-the-scenes news for all things you can MAKE! 
Take a look below at this Valentine centerpiece idea created by our very own Kris — manager of SWAKembroidery.com and designer at JesseKate Designs (formerly Starbright Designs) We wanted all of you to see it so you can make it right away!
So come back often…you'll find ideas and inspiration for all the creative areas in your life…even the creative area of being a parent and grandparent!
-Kim
*Note: If you're looking to subscribe to our RSS feed, it should be available this week.