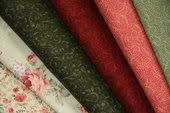 The popularity of organic fabric is no secret.  Organics can be found everywhere-from home décor items to socks.  Children's clothing manufacturing in particular is seeing a shift from conventional, processed fabrics to organics and sustainable versions instead.  We all want to think that the fabric which touches our children is safe and chemical-free, but until recently, organic fabrics were hard to find, and drab.
The good news is that purchasing organics for home sewing use is getting easier, with a much wider variety of colors and options than before.  It's nice to know that you can easily craft your next child's outfit, baby blanket, even toys like plush dolls from organics that can be readily purchased online or in most fabric stores. If you've been turned off by the mundane drab neutral colors of most organic fabrics, you'll be pleased to find colors, prints and patterns are sweeping the market and making organics for home sewing use more fun.  
Because much of the organic fabric on the market is made from cotton, you can find nearly any fabric you're accustomed to in a variety of solids and emerging prints, too:
·         Organic cotton and cotton blends
·         Organic flannel
·         Organic cotton knits
·         Organic terry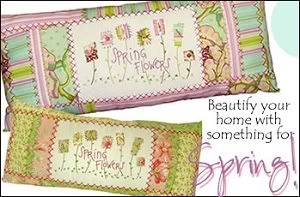 What makes fabric organic?
Typically, organic fabrics are made from fibers which are chemical and pesticide free, and are not processed with chemicals. Organic growers and manufacturers must follow strict government guidelines to ensure the end product is 'organic'. You can find a whole bunch of organic blends and even fabrics made from combination organic and non-organic fibers.  On the flip-side, you can also find fabrics made from bamboo, recycled plastic and hemp-considered sustainable fabrics-but often not as readily available to the home sewing market as organic cotton.
How do you care for it?
Caring for organics is like anything else; wash it, dry it, wear it.  You'll notice a great softness to organic cotton which can get even softer after repeated washing.  And, because your kids will get whatever you make them dirty, you can stain-treat and lightly bleach your organic creations, too.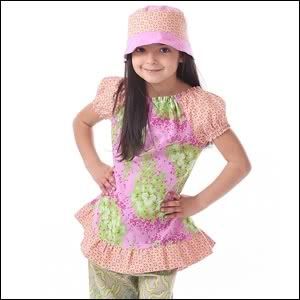 Where can you get it?
Many online fabric stores are adding organic cottons to inventory. Major fabric and even boutique chains are implementing a wider variety of organics, as well.  Taking a moment to search for, or ask about, available organics can uncover a whole bounty of fabrics you might have overlooked!
If you've been thinking about giving organic a go, get out some Spring-is-coming patterns and whip up a little something for your little one in fabric you can feel good about!
-Lisa